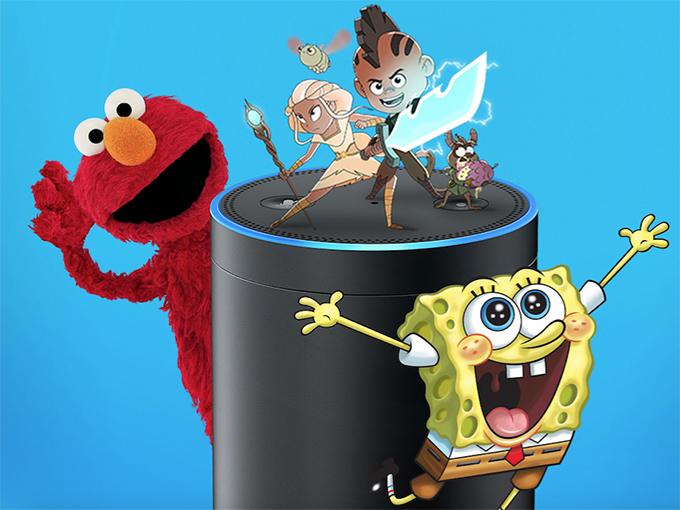 Alexa-adventures: introducing young minds to the future of technology.
DATE: 2023/04/20
19th April- I was informed about presenting in PVG School by Avinash Sir, which will be the next day
on 20th April. I had been working on the presentation and activities to be presented in the school
from past 10 days. Prior to this we had attended a meeting with the Chairman of the PVG school,
where I have done a presentation on the same topic. He was happy with the presentation and he
gave us the permission to present it on 20th April.
20th April – The day when we presented the idea of "Smart toys for kids"- Alexa. We reached at the
school sharp 8: am. The Chairman welcomed us, and there were 10 faculty members and teachers
present. As the Chairman was having a chat with our CEO, me and my colleague Ms. Yukta arranged
the set up for presentation. After we were done with the setup, the teacher came to us with all the
students, there were total 55 students, in the age range of 5-8 years old. The Chairman introduced us
to the students, and we began the presentation. In the presentation we showcased 6 activities,
which were:
• changing colours of the light bulb connected to Alexa,
• guess animal voices
• guess the animal
• Spelling Bee
• Poems
• General Knowledge Questions
Summary: This event was successful as the kids were overjoyed and enjoyed every bit of the games
and activities. Everyone presents there thoroughly enjoyed the event. Especially the small children,
they had a lot of fun, we could see the happiness on their faces. This event was something that was
different and unique for the children so they took all participation in the activities. They were
motivated and to know more about Alexa, they were eager to learn more about Alexa and what else
Alexa can perform. We played their favourite songs and danced on them too, our whole team danced
with the kids including our CEO. All in all, it was an amazing experience, looking at all those kids and
their enthusiasm we all felt energized and we came back with a sense of satisfaction for the day.
DATE: 2023/05/06.